With over 6000 luxury property for sale in Spain, Physis Realty have exclusive access to exceptional Palmones Real Estate. All the Physis portfolio of Palmones real estate properties are meticulously presented to discerning buyers in Palmones, Spain, and Worldwide.
Palmones is a village on the Bay of Gibraltar between Algeciras and La Linea de la Concepcion in the Province of Cádiz in Spain. The San Roque Refinery and Los Barrios commercial centre lie on either side of the town.
The village has a sea promenade and beach. The harbor is prone to oil spillage and is a catchment area for waste and garbage of yachts and other boats moored at Algeciras or Gibraltar. The beach is busy in summer and there is a beach bar that serves tapas and drinks. There is a picturesque island in the river mouth, and many tourists wish to swim there. The current is strong and can only be mastered by strong swimmers in low tide conditions. Any tourist who attempts to swim over should seek advice from locals.
Palomes has an abundance of fish restaurants.
Physis Realty's Executive Collection features stunning houses for sale in Palmones including:
Luxury Palmones villas
Super modern Palmones houses for sale
Traditional fincas in Palmones
Wonderful Palmones stately homes
All of our Palmones real estate for sale or rent is situated in prime locations and in a price range from 650,000 Euro up to 50,000,000 Euro. Our magnificent property for sale in Palmones is featured on and off the market, with sellers often approaching our discreet Palmones real estate agents for a quick, or distressed property sale.
If you are looking to Buy, Rent or Sell Palmones real estate, Physis Realty guarantees you a professional and personalized service with straight forward advice.
Our Real Estate Agency in Palmones
Writing exceptional business in Palmones real estate, respectability and professionalism are the values that make Physis Realty the winner of Sophisticated Investor Magazine's prestigious 'Best Spanish Realtor" in 2019, 2020 and 2021. Physis Realty is also a member of the prestigious Forbes Real Estate Council.
Palmones Real Estate Property for Sale
These are the three best rated Palmones real estate agents.
Palmones real estate and our broader portfolio of homes for sale
Homes for sale in Palmones
• We are the most well connected real estate agency in Palmones. We are unmatched in international reach and have transacted more business than many of the other firms in the Palmones area.
• International reputation for professionalism, transparency and expert Palmones real estate knowledge.
• We are a full-service agency in Palmones
• We have been awarded Best Palmones Real Estate Consultancy in {Spain} by Sophisticated Investor Magazine
Palmones Real estate agents
Parque María Cristina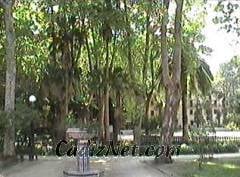 Real Estate Agents, Parks
+34956631094
Algeciras, Cádiz, Spain
Tarifa Piratas
Real Estate Agents, Active Life
+34956681353
Calle Batalla del Salado 0, 11380 Tarifa, Spain
Gestion Inmobiliaria Ferlu
Real Estate Agents
+34956587762
Calle General Casta#os, 27, 11201 Algeciras, Spain
Los Lances Apartments
Apartments
Calle Mar Cantábrico, s/n, 11380 Tarifa, Spain
Apartamentos Tarifa Costasur
Apartments, Vacation Rentals
+34912905011
Calle de la Batalla del Salado, 11380 Tarifa, Spain